At DDC Laboratories India, we strive to provide accessible, most valuable, reliable and affordable Immigration DNA Testing Services to the people looking for accurate and affordable Immigration DNA Test results. With our outspread presence, we have started providing best Immigration DNA Tests in Hisar, Haryana.
We provide diverse configurations of paternity and maternity tests for immigration purposes. These tests are conducted to determine biological relationship between father, mother and the child and helps in visa approval. Similarly, we do for other tests like sibling-ship test and other biological relationships.
Our testing laboratory is AABB, NATA, Ministry of Justice, CLIA accredited and the testing we conduct exactly meets the requirements of the Immigration Department and Embassies. We conduct immigration application for countries like UK, USA, Australia, Canada, Japan, Switzerland, Dubai and many more.
Our experienced technicians conduct DNA tests with 20+ markers test to ensure maximum accuracy at affordable charges and as per government norms. Many medical professionals, hospitals and doctors rely on us for accurate and lawfully admissible test results. We assure secrecy and privacy of our clients and the DNA test results.
If you are also thinking to go abroad and searching for Immigration DNA Tests in Hisar, Haryana, contact us at: +91 8010177771 and we'll make it as easy as possible for you. You can also call or WhatsApp us at: +91 9213177771.
Paternity DNA Test in Hisar
Maternity DNA Test in Hisar
Relationship DNA Test in Hisar
Ancestry DNA Test in Hisar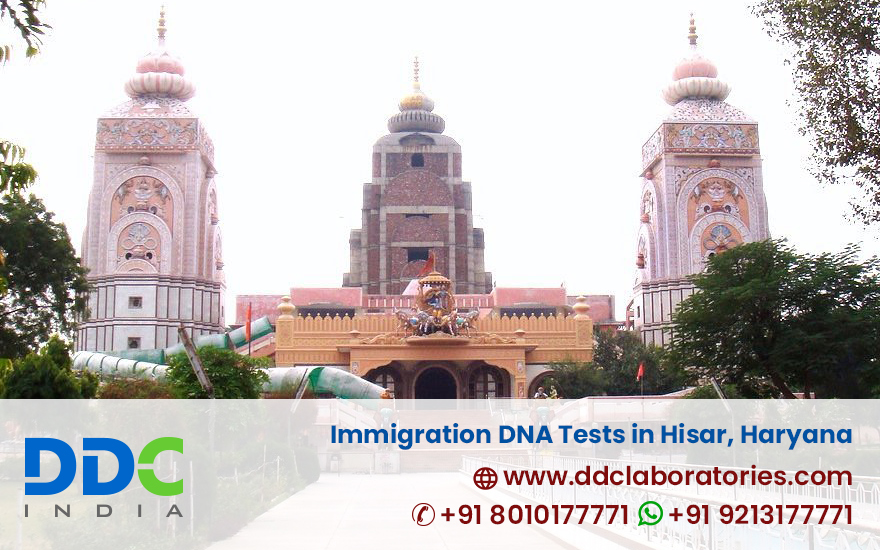 Summary
Author Rating





Brand Name
Product Name
Immigration DNA Tests in Hisar, Haryana