Are you pregnant? Do you know paternity testing while pregnancy is possible, even as early as 9 weeks gestation?
With the Certainty™ Non-Invasive Prenatal Paternity Test from DDC Laboratories India, it's painless, fast, and accurate.
Prenatal paternity DNA testing is a sensitive subject because of the ethical and moral issues involved. This test helps in confirming whether a man is the biological father of a baby before birth. The tests tend to be categorized as 'invasive' and 'non-invasive'.
A baby inherits DNA from both their parents. There are many types of paternity tests that can be performed to establish paternity, such as postnatal testing done after the birth of the child and prenatal testing done during pregnancy. We provide the best possible DNA test for prenatal testing or paternity DNA testing.
DDC Laboratories India conducts tests using the latest DNA mapping technology combined with SNP Technology.
About This Test:
This non-invasive Prenatal DNA testing is risk-free for mother and can be performed as early as seven weeks gestation.
We provide accurate results in 8 – 9 business days.
We offer court-admissible results for the prenatal DNA test, which means our process met the strict standards for excellence and accountability.
DNA sample collection for certainty requires only a simple blood sample from the mother and cheek swab from the possible father.
This test provides 99.9999% probability-of-paternity results or higher for inclusions and 0% probability of paternity results for exclusions, just like a postnatal paternity test.
At DDC Laboratories India, we maintain strict accountability standards for prenatal DNA paternity testing, including sample collection, analysis, and reporting. You can be sure your test is in good hands, and our reports are highly accurate and reliable. This is what makes us one of the most sought-after DNA testing companies in the world for a Non-Invasive Prenatal Paternity DNA Test in India.
As shown in the illustration below, the fetal DNA combines with the mother's DNA by passing through the placenta into the mother's bloodstream. The fetal DNA is then isolated and analyzed during the testing process.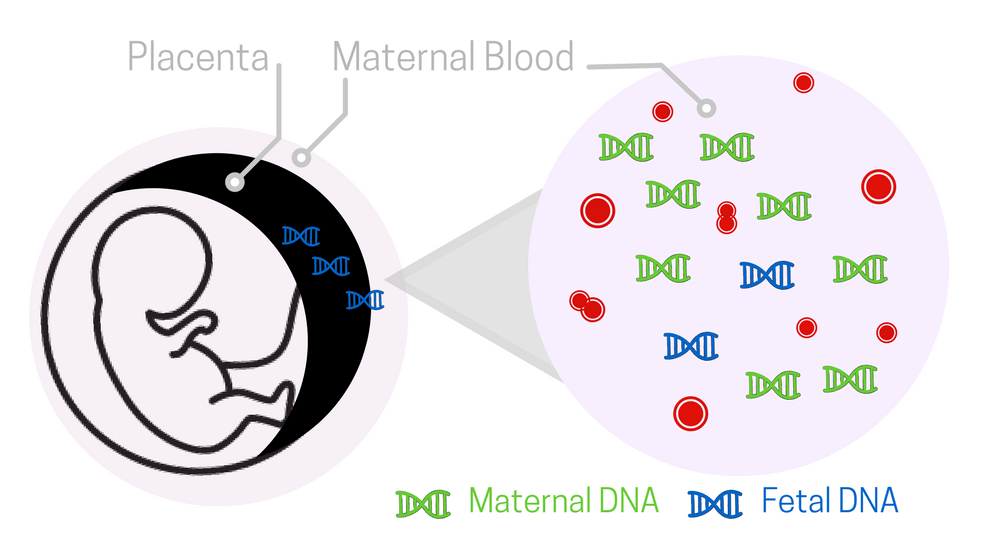 Pregnancy is an emotional experience and DDC Laboratories India offers an affordable prenatal test with a payment method options. Please call our executives at: +91 8010177771, whatsapp at +91 9213177771 for a personalized and confidential consultation.
Summary
Author Rating





Brand Name
Product Name