As one of the most referred and trusted DNA testing lab in India, DDC Laboratories India has its presence spread all over India. We have recently started providing best Immigration DNA Tests in Kannur to fulfill the growing demands of Immigration DNA Testing in personal and legal cases.
Embassies ask for DNA test when documents are not sufficient, although a few have made it mandatory. In case of dependent visa a petitioner can present DNA test to support his / her case and it shall increase his / her chances of approval.
Our testing Laboratory is accredited by AABB (American Association of Blood Banks), Ministry of Justice (U.K), NATA (National Association of Testing Authorities, Australia) and specialized in immigration DNA testing for paternity, maternity and when needed kinship (i.e. sibling) DNA tests which are conducted at the request of the Embassies, Immigration Services or other government agency.
We have extensive experience of DNA Testing for immigration, including China, United Kingdom, Canada, Australia, Europe, United States, New Zealand and many more countries. We make all the arrangements for sample collection from anywhere in India and abroad too.
DDC immigration team is here to provide you with the immigration support and advice you need. For further questions related to Immigration DNA Tests in Kannur, please contact our customer representatives at: +91 9213177771 (WhatsApp), +91 8010177771 (Call) and fix your appointment.
Paternity DNA Test in Kannur
Maternity DNA Test in Kannur
Relationship DNA Test in Kannur
Ancestry DNA Test in Kannur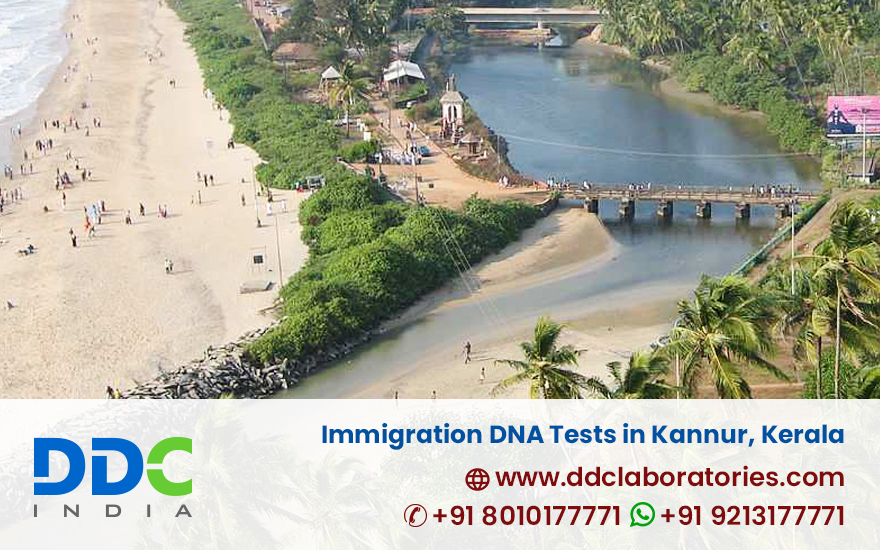 Summary
Author Rating





Brand Name
Product Name
Immigration DNA Tests in Kannur