DDC Laboratories India has its existence outspread all over the country. The rise in necessity of Immigration DNA Testing Services in India has enabled us to start providing best Immigration DNA Tests in Moradabad to serve the people looking for convenient and accurate Immigration test results at affordable costs.
When people sponsor family members for immigration, it is required to prove a biological relationship between a petitioner and a beneficiary. Immigration DNA Tests also include: Paternity, Maternity, Sibling-ship, Grandparent Tests and many more Genetic Relationships.
All the DNA Testing is performed in our AABB (American Association of Blood Banks), NATA (National Association of Testing Authorities, Australia) and Ministry of Justice (U.K) accredited laboratory. Our reports are widely accepted by all the embassies and consultants. We have successfully done Immigration DNA Test for different countries including U.S, U.K, Australia, Switzerland, Canada, Dubai, Germany, China and many more.
We ensure a personalized consultation by our professionals and guide our customers for the test process taking into account the complete verification and accuracy. We also help you manage the long and complex immigration visa application process and follow the process accurately.
If you have questions regarding and aspect of the Immigration DNA Tests in Moradabad, feel free to call: +91 8010177771 or WhatsApp us at: +91 9213177771 and our team of experts will be glad to help you in every stage of DNA Test.
Paternity DNA Test in Moradabad
Maternity DNA Test in Moradabad
Relationship DNA Test in Moradabad
Ancestry DNA Test in Moradabad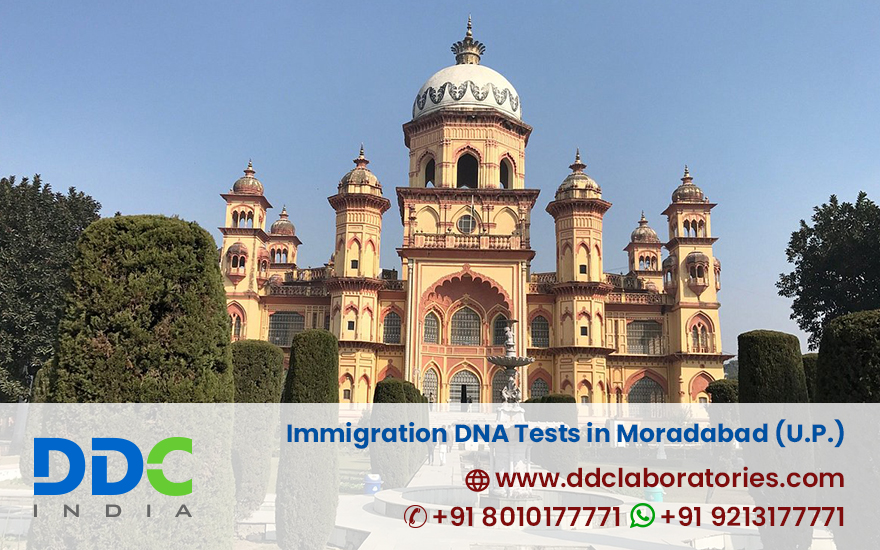 Summary
Author Rating





Brand Name
Product Name
Immigration DNA Tests in Moradabad