DDC Laboratories India is a reliable name to provide high quality Immigration DNA Testing services in India and assuring 100% accuracy rate of the test reports. With the mounting demand for DNA testing services in Muzaffarpur, we started providing best Immigration DNA Tests in Muzaffarpur, Bihar.
We do embassy approved DNA tests when embassies ask for DNA test when documents are not sufficient where a few have made it mandatory. In case of dependent visa a petitioner can present DNA test to support his / her case and it shall increase his / her chances of visa approval for countries like the UK, US, Canada, Australia, France, Spain, Italy, New Zealand and others in case of applications to check associations between family members when necessary documents are not presented.
We are allied to DNA Diagnostics Center Inc. USA, the world leader in providing AABB accredited DNA testing services.
Our specialized Immigration Team has worked with immigration agencies, embassies, petitioners and beneficiaries around the world from many years.
We do immigration DNA tests for Paternity DNA Test, Maternity DNA Test, and Sibling-ship DNA Test to establish biological relationships and the results are considered as valid evidence to establish family relationships.
Our testing lab is AABB, NATA, Ministry of justice and CLIA certified, so you can be assured of quality. You can also ask for free consultancy from our experts who are available 24/7. For Immigration DNA Tests in Muzaffarpur, Bihar please call +91 8010177771 or WhatsApp us at: +91 9213177771 and our executive will get in touch with you as soon as possible.
Paternity DNA Test in Muzaffarpur
Maternity DNA Test in Muzaffarpur
Relationship DNA Test in Muzaffarpur
Ancestry DNA Test in Muzaffarpur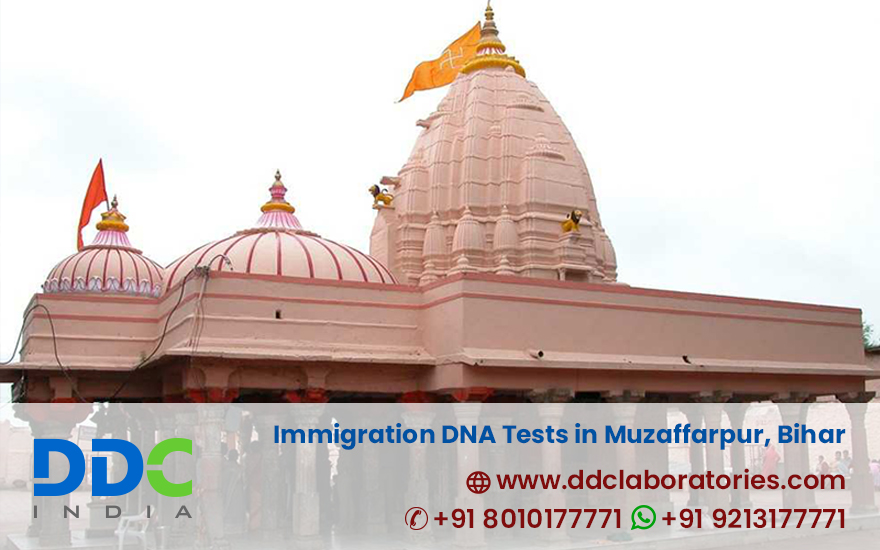 Summary
Author Rating





Brand Name
Product Name
Immigration DNA Tests in Muzaffarpur, Bihar