As a global leader in DNA Testing Services, DDC laboratories India has been providing reliable and integrated DNA Testing solutions from many years as well as has spread its presence with more than 250 collection centers across India. We have started providing best Immigration DNA Tests in Bahadurgarh, Haryana. We are committed to provide high quality DNA Testing to the general public, commercial establishments, private professionals, embassies and the enforcement community.
We are specialized in immigration DNA Testing. We do embassy approved DNA tests under our AABB, Ministry of Justice, NATA, and CLIA certified laboratory and confirm blood relationships between family members including Paternity Testing, Maternity Testing, Sibling-ship Testing and other relationships that go beyond the nuclear family such as: grandparents, cousins and aunts/uncles for visa purposes.
We have successfully conducted immigration application for various countries including: UK, USA, Canada, Australia, Poland, Dubai, Switzerland and many more.
Our DNA Testing procedures and techniques are simple and painless that can be carried with the help of simple samples like saliva and blood.
We also provide free counseling as per your DNA test requirement. For further queries related to Immigration DNA Tests in Bahadurgarh, Haryana, please Call or WhatsApp us at: +91 9213177771 and fix the appointment. You can also contact our customer support at: +91 8010177771.
Paternity DNA Test in Bahadurgarh
Maternity DNA Test in Bahadurgarh
Relationship DNA Test in Bahadurgarh
Ancestry DNA Test in Bahadurgarh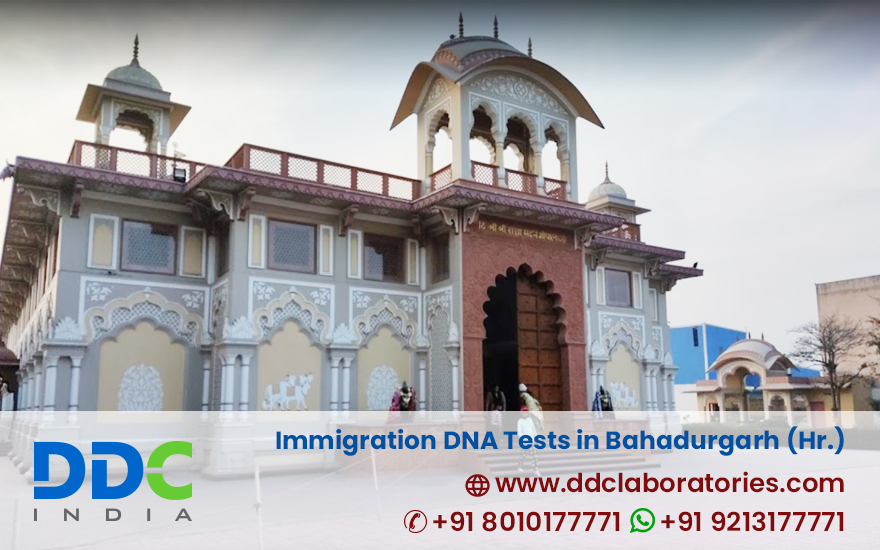 Summary
Author Rating





Brand Name
Immigration DNA Tests in Bahadurgarh, Haryana
Product Name