DDC India Laboratories has started providing the best Immigration DNA Tests in Sonipat, Haryana. We have extensive experience in DNA Testing for Immigration, including China, UK, Canada, Australia, Europe, USA, New Zealand and many other countries. We take all the arrangements to collect samples from anywhere in India and abroad.
Our testing laboratory is accredited by the AABB (American Association of Blood Banks), Department of Justice and Home Affairs (UK), the Standards Council of Canada (SCC) and NATA (National Association of supervisory authorities, Australia). Testing, maternity and kinship services are provided at the request of embassies, immigration services or other government agencies.
Our immigration professionals are dedicated to serving our clients and every DNA testing process is closely monitored to ensure proper biological relationships, optimal accuracy and a satisfactory experience.
Our DNA sample collection centers are spread all over India and abroad. Our samplers take samples from our customers and facilitate and expedite the DNA testing service process. Once the samples have been collected and received by our testing laboratory, we provide test reports within 5 working days by email and courier.
Call us at +91 7042446667 or WhatsApp us at +91 9891167771 for more information on the Immigration DNA Tests in Sonipat, Haryana.
Paternity DNA Test in Sonipat
Maternity DNA Test in Sonipat
Relationship DNA Test in Sonipat
Ancestry DNA Test in Sonipat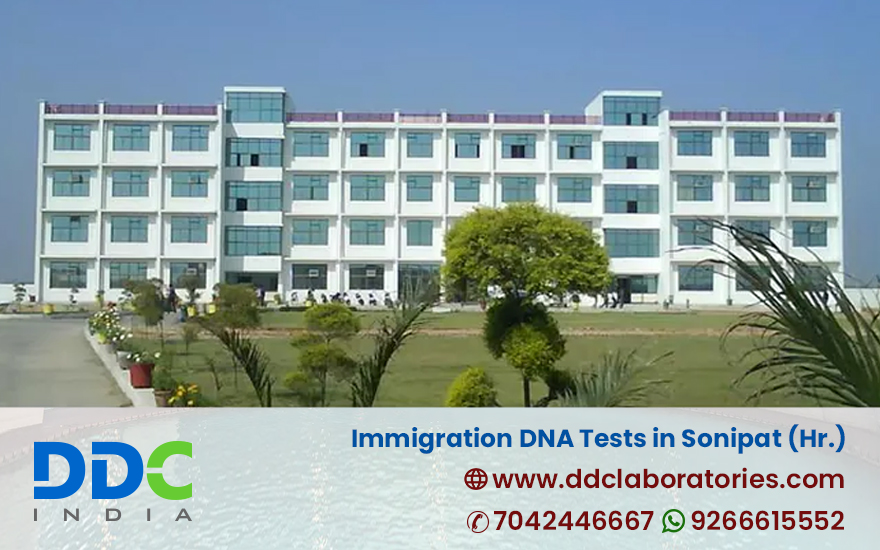 Summary
Author Rating





Brand Name
Product Name
Immigration DNA Tests in Sonipat, Haryana