DNA Tests are essentially comparative tests, which allow you to sequence and compare two DNA samples to determine if two people are biologically related or not. DNA Testing for Immigration fills the gaps. It is a precise way to prove the claimed relationship between two parents, when the documents are not accepted as valid proof. DDC Laboratories India has a sample collection center for Immigration DNA Tests in Dehradun. We can also arrange sample collection from anywhere in India and abroad.
Our testing lab is AABB (American Association of Blood Banks), NATA (National Association of Testing Authorities, Australia), Ministry of Justice (U.K) and CLIA (Clinical Laboratory Improvement Amendments) certified. We help you or a family member to travel to the United States, United Kingdom, Australia, New Zealand and many other Indian countries, and we also confirm that individuals have a link with another person with the help of simple Immigration DNA Tests procedure.
Our sample collection is a simple procedure and will be performed by an expert who will collect DNA samples from the people tested with a non-invasive oral swab. Once the DNA samples have been collected, our testing laboratory begins to analyze each DNA sample and provide test results within 3-5 working days.
DDC immigration team is here to provide you with the immigration support and advice you need. For further questions regarding the Immigration DNA Tests in Dehradun, please contact our customer service representatives at: +91 8010177771 or WhatsApp us at: +91 9213177771 and schedule your appointment.
Paternity DNA Test in Dehradun
Maternity DNA Test in Dehradun
Relationship DNA Test in Dehradun
Ancestry DNA Test in Dehradun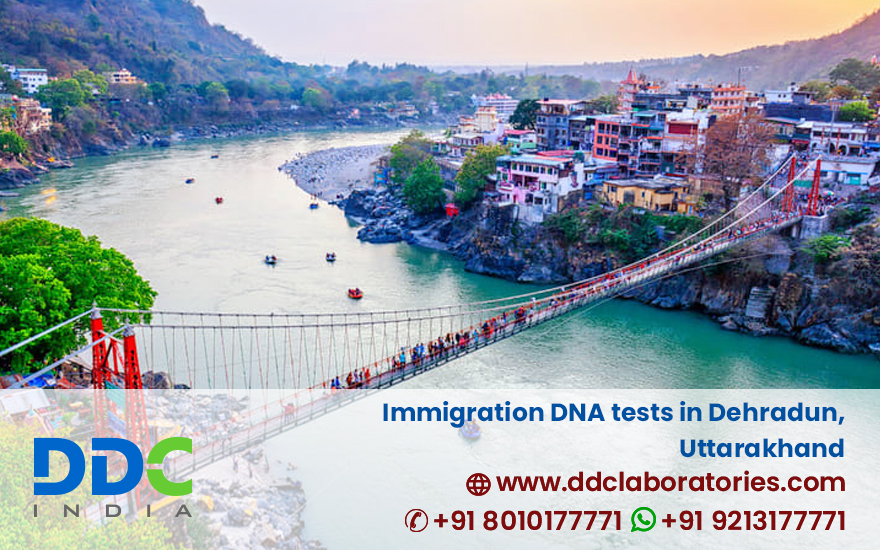 Summary
Author Rating





Brand Name
Product Name
Immigration DNA Tests in Dehradun