People are now aware that DNA testing can solve many unanswered questions. An Immigration DNA Tests in Karnal can help people reunite them with their loved ones. DDC Laboratories India offers a wide range of tests to meet your needs, especially for reasons of peace of mind and immigration.
We provide specialized immigration DNA testing services around the world and have worked with immigration agencies, embassies, petitioners and recipients. All tests are performed in accordance with international standards and tests are managed by our accredited testing laboratory AABB (American Association of Blood Banks), ISO / IEC 17025, NATA (National Association of Testing Authorities, Australia) and CLIA (Clinical Laboratory Improvement Amendments).
We have several immigration DNA Test setups available, such as paternity DNA Test, Maternity DNA Test, Sibling DNA Test, grand-parentage DNA Test and many more.
We carry out all the DNA tests twice in parallel in our laboratory and provide highly reliable DNA test results. Our reports are widely accepted by all major countries and their embassies. We have successfully completed immigration DNA Testing for different countries, including the United Kingdom, the United States, Canada, Poland, Australia and many others.
To get the best Immigration DNA Tests in Karnal and to know more about all types of tests, call us at +91 8010177771 or WhatsApp us at: +91 9213177771 and our executives will contact you immediately.
Paternity DNA Test in Karnal
Maternity DNA Test in Karnal
Relationship DNA Test in Karnal
Ancestry DNA Test in Karnal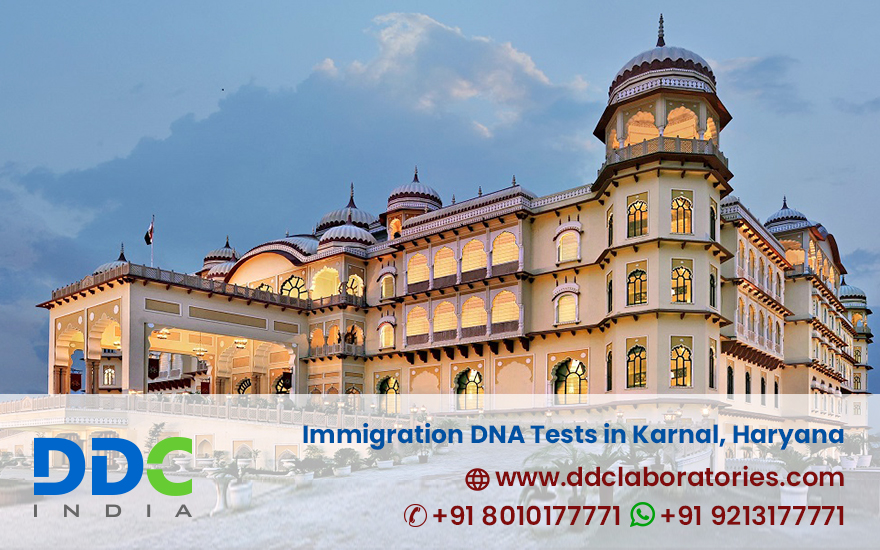 Summary
Author Rating





Brand Name
Product Name