One of the most significant applications of DNA testing is found in immigration cases. As per immigration rules, you can sponsor your blood relative for an immigrant visa to settle with you in a foreign country. Oftentimes, the primary documents cannot prove the applicant's relationship with the sponsor. Such cases may cause visa refusal. Once gets refused, the visa needs to be reapplied along with a DNA Test report. Residents of Mumbai can get Immigration DNA Tests in Santacruz at affordable prices.
For which relations can I get Immigration DNA Tests in Santacruz?
Immigration testing is done in various configurations, depending upon your relationship with your sponsor. At DDC Laboratories India, we provide accredited Immigration DNA Tests in Santacruz in all the configurations, like
Paternity
Maternity
Siblingship
Grandparentage
Kinship
Immigration DNA Testing is in high demand all over India. If you are a resident of Maharashtra, we are providing our services in other cities of the state, as well. Besides getting an Immigration DNA Test in Santacruz, you can also get our services in Thane, Pune, Nashik, and all over Maharashtra. We are known to provide accurate and reliable Immigration DNA Tests in India and are trusted by various immigration agencies/embassies around the world.
Sample Collection for Immigration DNA Tests in Santacruz
One of our key strengths is that you can avail of our services in other countries too. Besides India, we provide a sample collection facility for our clients living abroad in their respective countries.
If both parties are living in India, their DNA sample is collected at one of our collection centers in India or at our head branch in Delhi. If one party is in India while the other one is living abroad, we first collect the sample of the party living in India. The case number generated for the Indian party is then shared with the person living abroad. Using the same case reference number, the other party gets their DNA sample collected by a registered doctor.
Then both the samples are sent to our testing facility (lab). Once received at our testing facility, we carry out the DNA testing and release the report.
Why choose DDC Laboratories India for Immigration DNA Tests in Santacruz?
DDC Laboratories India is one of the leading companies for immigration DNA tests in Santacruz, also providing its services to different countries. Moreover, we are the only company to provide accredited Immigration DNA tests in India.
We have 250+ sample collection centers at various locations in India. Now we have started providing the best Immigration DNA Tests in Santacruz, Mumbai.
Our testing lab is accredited by AABB (Association for the Advancement of Blood and Biotherapies), NATA (National Association of Testing Authorities, Australia), Ministry of Justice (UK), and CLIA (National Association of Testing Authorities, Australia).
We have successfully helped people with their immigration testing needs, providing accurate & reliable Immigration DNA tests for Thailand, the USA, UK, Switzerland, Germany, France, Japan, New Zealand, Singapore, Malaysia, and many more countries.
If you are from nearby states, like Gujrat, you can also get our services in different cities of Gujrat. You can contact us and book your DNA Tests in Vadodara, Surat, Gandhinagar, and other cities in the state.
If you have any other questions about the Immigration DNA Tests in Santacruz, contact our customer service representatives at +91 8010177771 or WhatsApp us at +91 9213177771.
Paternity DNA Test in Santacruz
Maternity DNA Test in Santacruz
Relationship DNA Test in Santacruz
Ancestry DNA Test in Santacruz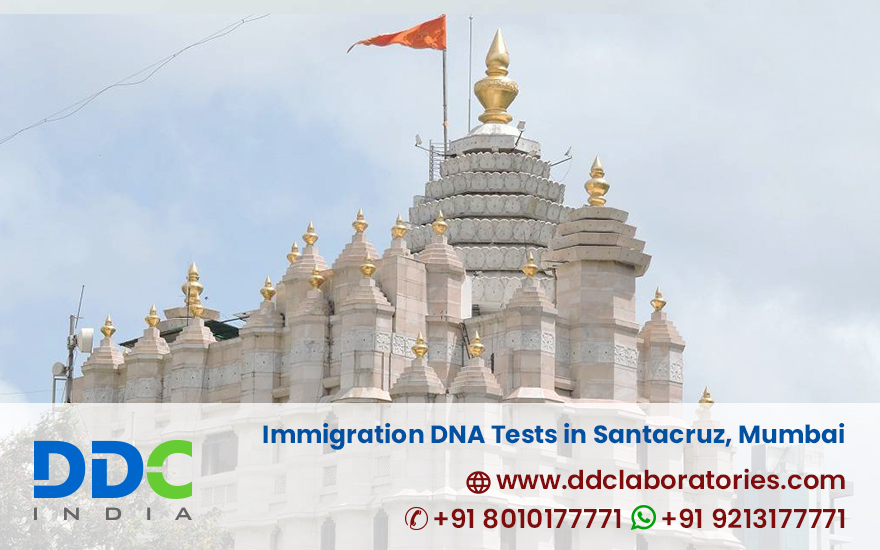 Summary
Author Rating





Brand Name
Product Name
Immigration DNA Tests in Santacruz, Mumbai