Nowadays, people migrate from one country to another in search of new opportunities, and when they settle down in the foreign countries they want their loved one too join them, in such cases DNA test act as valuable in supporting dependent visa. DDC Laboratories India provides accurate and reliable immigration DNA test result which are validated worldwide by various embassies and immigration agencies of the US, UK, Canada, Australia, New Zealand, Portugal, Spain, and Dubai.
We provide specialized and recognized immigration DNA testing services in India and abroad as well as we work with various immigration agencies, embassies, petitioners, and beneficiaries worldwide. Our testing laboratory is accredited by the Ministry of Justice (U.K), the Standards Council of Canada, the National Association of Test Authorities of Australia (NATA) and the American Association of Blood Banks (AABB).
When Immigration DNA Test for Australia and New Zealand is required?
A DNA test is an essential step in the immigration process to prove the existence of a biological relationship between the petitioner and beneficiary. When documents and other evidence of a blood relationship do not exist or are unreliable, DNA testing is the only way to establish a biological relationship. In these circumstances, Immigration officer may ask petitioners to submit an immigration DNA test to prove biological relationship, at that time you can use our accredited/authorized Immigration DNA tests results for Australia and New Zealand and it can increase the chances of getting having dependent visa.
Who takes the sample and how is it taken?
We have our collection centers worldwide. If the test participants are based in India, they can visit any of our 250+ authorized collection center for providing your DNA samples or call our executives and arrange an appointment with us to collect your DNA sample. We follow all the lab guidelines, procedures, and helps in Immigration DNA test for Australia and New Zealand.
If the test participants reside in a foreign country, the collection of DNA samples for an immigration DNA test will take place at the nearest embassy or authorized collection center. Depending on the location of the people, we send kits using a courier service. Our partners in worldwide countries maintain chain-of-custody and various accreditation.
How are donors identified at their appointment?
Each person being tested (including children) must provide two recent photographs, submit documents establishing their identity, sign a release and complete the consent form.
If you think you need an Immigration DNA test for Australia and New Zealand, please contact us at: +91 8010177771 or WhatsApp us at: +91 9213177771.
Summary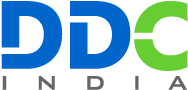 Author Rating





Brand Name
Product Name
Immigration DNA test for Australia and New Zealand